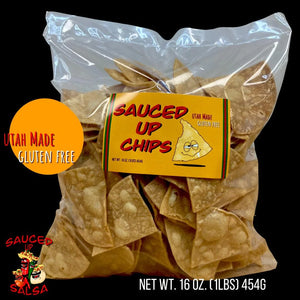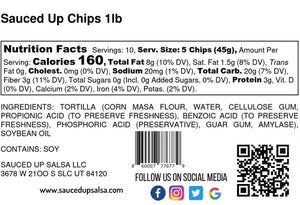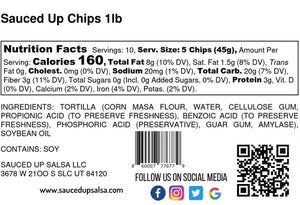 Full Pound Tortilla Chips.
Utah's favorite Tortilla Chips are made right here in Salt Lake City! They have the perfect crunch and pair perfectly with our Salsa, Nachos, Chilaquiles and more! For a real Sauced Up Chip coat them in our Freeze-Dried Salsa options and make your very own flavored Chips!
16oz
Pick up, Shipping, Delivery Available.