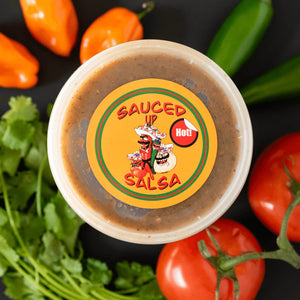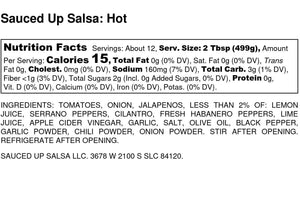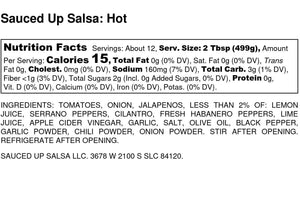 Hot Habanero Salsa
Not for the faint of heart!
This salsa contains unbelievably flavorful, fire-roasted vegetables for a tasty smokiness accented with the bright flavors of cilantro, garlic, habaneros and lime for an explosion of taste.
You'll enjoy this version on any grilled fish or chicken, or simply with Sauced Up Chips.
12oz
Pick Up and Delivery Available.