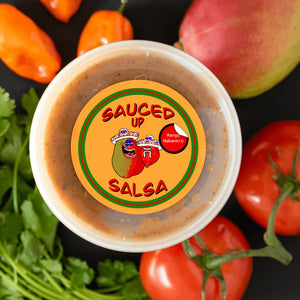 Mango-Habanero Salsa
Bush's family recipe brings you the perfect Mango Habanero Salsa, at a medium-hot heat level, is fruity and spicy. This salsa is gluten-free, with no high-fructose corn syrup, all natural ingredients only. Made fresh, with love, in small batches right in Salt Lake City.
Our Mango-Habanero Salsa has been a crowd pleaser since it's debut in late 2020. Escape your daily routine and turn your kitchen to a Sauced up paradise. Perfect for making Salmon, or a spicy Chicken.
12oz
Pick up, and Home Delivery Available.