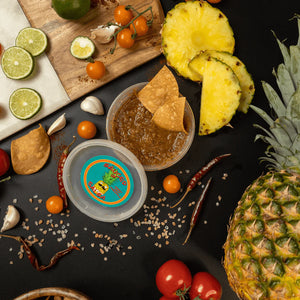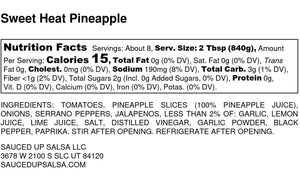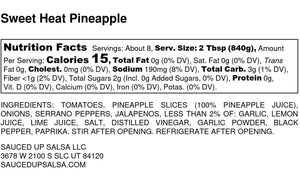 Sweet Heat Pineapple Salsa
Sweet Heat Pineapple, no cilantro, perfect balance of sweet and heat! 
8oz containers are perfect for eating by yourself or sharing with a loved one. Use this Salsa to marinate Steak, Burgers, Chicken and even Fish! Use it on Hot Dogs to give it the perfect tangy flavor or just use it for your traditional Chips and Salsa! Either way you can't go wrong with a little Sweet Heat.
8oz